Professional Background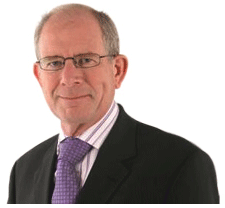 I qualified with a 1st Class Honours Degree in Physiology and later in Medicine at University College London. I did my postgraduate training in medicine at University College and The Whittington Hospitals. I was a British Heart Foundation Junior Research Fellow at The Royal Brompton Hospital where my medical thesis (MD) was accepted. My specialist training in cardiology was at The London Chest Hospital as a registrar and at The Royal Free and Harefield Hospitals as a senior registrar.

I became a Member of the Royal College of Physicians and was later elected a Fellow. I am also a Fellow of the European Society of Cardiology and The American College of Cardiology.

I am a senior consultant cardiologist workimg at Barnet & Chase Farm and The Royal Free Hospital NHS Trusts.
I am Immediate Past President of The Section of Cardiology of The Royal Society of Medicine reponsible for a programme of training for the next generation of Cardiologists.
I treat all forms of adult heart disease and work as an interventional cardiologist carrying out cardiac catheterization and coronary angioplasty. I also implant pacemaker devices.